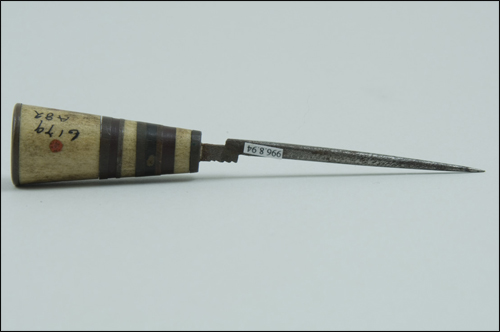 Offset awl, from the collection of the Prince of Wales Northern Heritage Centre, Government of the NWT, Accession Number 996.008.076.
Awl with steel shaft
This awl with a steel shaft and a wood, bone and steel handle dates from 1912 and was collected by C.H. West, a Superintendent with the RCMP around Lesser Slave Lake and northward.
Evidence
As traders introduced new varieties of tools these would have become prized possessions, especially a metal awl such as this which was far more sharp and precise that ones Inuit would have been using.
Perspective
no data available
Significance
no data available